Google Reader's Successors
Google Reader is closing very soon now. If you're a Google Reader user and you haven't already made the switch, you're probably getting a little nervous about not having done so.
In the aftermath of Google's announcement that Google Reader was going to be shut down, a bunch of alternative services started vying for your attention. Some of these of these predated the Google Reader announcement, some by months/years, and others were relatively new or unannounced.
The list of candidates includes:
Feedly

Feedly is hoping to replace Google Reader in more than one way, both by becoming the feed reader of choice for people who were using Google Reader directly and by becoming the integration hub for existing RSS readers that used to use the Google Reader API.
They've also worked hard at starting a dialogue with the Google Reader community on Feedly's ongoing roadmap. Of course, they hope that in so doing, they will attract new users to Feedly, but they are also clearly willing to work with the community to understand how to shape Feedly to meet your needs.
I like their attitude, but I'm a little thrown by the browser plugin model, which doesn't particularly appeal to me, and in giving it a quick spin, it felt a little more like a flipboard-type "show me what's going on right now" and a little less like an RSS reader.
Still, it's probably one of the most complete solutions available for someone used to having web, desktop, mobile solutions available with an API backend, and it's reasonably mature. I do hope they build a web client that doesn't require a browser plugin soon.
| | |
| --- | --- |
| Profit Model | Free with Advertising |
| First-Party Clients | Browser Plugins, iOS, Android |
| API | (in progress?) |
UPDATE (2013-Jun-16): I've probably used Feedly most since I first posted this, and I'm coming to terms with some aspects of it. It's definitely a little more feed-reader-y than Flipboard, and there are even a few things about it that I like better than Reeder for iOS, but I'm still not completely sold.
Yoleo Reader

Yoleo Reader is a fairly new contender, debuting on June 5th with a post on Hacker News as well as the Unspace Blog. It seems to have a reasonable design sensibility, the layout of the application will seem somewhat familiar to Google Reader users, and it takes the form of a free web application.
The most compelling reason not to use Yoleo is that it's very new, and there's very little information about where it's going. It's a leap of faith, and not everyone is going to want to take it. In particular, I'm not aware of any plans to have a public API or a mobile application. Both of those could be on the way, but how would we know?
With an optional $9/yr subscription, Yoleo seems to essentially be donation-ware, currently relying on the generosity of its users to survive. Only time will tell if that model works for them, or if they will need to try another model over the long haul.
It's a good start, and because Jamie's local, I'll probably be keeping an eye on Yoleo, but I'm not ready to commit.
| | |
| --- | --- |
| Profit Model | Free with Optional $9/yr. Donation |
| First-Party Clients | Web |
| API | (soon?) |
UPDATE (2013-Jun-16): Yoleo Reader dropped me a line to indicate that they already have an API, but it's "not public yet". I believe that is intended to imply that there will be a public API, which is potentially good news, although it still leaves lots of questions about when, and who will support it, and so forth.
Feed Wrangler

Feed Wrangler, by David Smith is a commercial alternative. David Smith has minor fame in the iOS and podcasting communities, and his reputation seems reasonably solid, as are the reviews, but near as I can tell, if you want to give Feed Wrangler a try, you have to sign up.
There are some strong reasons to prefer a commercial model, particularly if you think the free model is one of the reasons why Google shuttered Reader, but having been conditioned by Google Reader's free price, not everyone will be ready to pay, particularly with no free trial and with other free alternatives available.
For myself, I'd be interested in giving Feed Wrangler a try, but without a demo site, free trial or even a screencast, Feed Wrangler remains a bit of an unknown, so it's not clear to me that Feed Wrangler is the first one I want to try out.
| | |
| --- | --- |
| Profit Model | Commercial; $19/yr. |
| First-Party Clients | Web, iOS; OS X 'coming soon' |
| API | |
NewsBlur

NewsBlur is working the freemium model, offering free accounts with limitations and an unlimited account at $24/yr. This makes it tied for the most expensive of the options here if you need more than the free account, but it does mean that you can give it a try and decide if it's the right fit for you.
| | |
| --- | --- |
| Profit Model | Freemium |
| First-Party Clients | Web, iOS, Android |
| API | |
Feedbin

Feedbin is a commercial web-based reader with an API, like FeedWrangler. At $2/mo, their price is pretty similar to FeedWrangler or to the premium NewsBlur account.
Their API seems to have gathered a fair amount of support from third-party clients, and their web client looks pretty solid. With a monthly subscription, it's a little easier to try out their service and then cancel later if you're unhappy.
Still, many people are hoping for a free alternative to Google Reader, and Feedbin isn't that.
| | |
| --- | --- |
| Profit Model | Commercial, $2/mo. |
| First-Party Clients | Web |
| API | |
The Old Reader

The Old Reader is, like Yoleo, a web-based reader with optional donations. They've been around longer than Yoleo, but it feels like they were caught a little more flat-footed by Google Reader's shutdown than some on this list. They have an API on the way, and they'd like to build mobile clients on top of that. There's a lot of ground left to cover, and I'm not sure how quickly they can cover it.
They do, however, support the 'shared items' social featuers that some Google Reader users may have enjoyed that many of the alternatives do not build in directly (although for some, integration with Twitter and Facebook may solve this problem).
| | |
| --- | --- |
| Profit Model | Free with optional donations |
| First-Party Clients | Web |
| API | (underway) |
Fever

Fever is a server-side feed reader that you have to host yourself. It's been around a while, has a pretty solid reputation, but hosting your own server is something that many people will not want to do. They do not offer a hosted version, and I'm not aware of anyone offering commercial fever hosting.
| | |
| --- | --- |
| Profit Model | Commercial; $30 |
| First-Party Clients | Web / Mobile Web |
| API | |
Pulp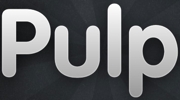 Pulp is a Mac and iPad newsreader with iCloud sync. It looks pretty slick, but it doesn't offer an API, web access or iPhone support. If those are important to you, Pulp might not be your thing.
| | |
| --- | --- |
| Profit Model | Commercial; $10 for Mac, $5 for iPad |
| First-Party Clients | Mac, iPad |
| API | |
CommaFeed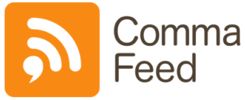 CommaFeed is a web-based "bloat-free" newsreader with an API. It feels a little immature compared to some of the above choices after a quick tour, but I'm willing to give it the benefit of the doubt.
| | |
| --- | --- |
| Profit Model | Free and Open-Source with Optional Donations |
| First-Party Clients | Web / Mobile Web |
| API | |
Feedspot

Feedspot is another entrant that feels a little immature to me. It offers the promise of a web-based rss reader with social features, much the same as The Old Reader, it seems reasonably capable, but yet, in my initial experiments with it, it felt a little rougher around the edges, sometimes a little cluttered in design and just a little less polished than some of the others. It's worth a look, but it's probably not one of my immediate favorites.
It sounds like a mobile app is possibly on the horizon, although their web version works reasonably well on mobile. There is no sign of an API, either published or announced. Near as I can tell, it's simply free.
| | |
| --- | --- |
| Profit Model | Free |
| First-Party Clients | Web / Mobile Web |
| API | |
Digg / Betaworks
Betaworks, the owner of Digg, announced plans to join the ranks of Google Reader alternatives with Digg Reader. With their ownership of news.me, instapaper, bitly and digg, it seems like they have ample opportunity to do something interesting in this space. However, despite some news stories covering their work (e.g. gigaom), they have yet to really show their cards, so all you can do is wait and see.
Digg doesn't really deserve its own spot on this list, but the potential behind what Betaworks seems capable of and in combination with their existing products was big enough that I felt I need a little more space to write about it.
Other Alternatives
There are a lot of other alternatives. I'm sure there are reasonable candidates that I should have listed above but just didn't discover, or just didn't get around to looking at in detail (FeedHq, Bloglines, River2, NewsBar, MultiPLX, BazQux). If you believe I missed something good, then get in touch and maybe I'll do a roundup of the the more popular contenders.
There are also lots of choices under active development but not ready for use. Look out for readerline, the new version of netnewswire (with sync) under Black Pixel's banner, digg's reader, and countless others.
There are also other kinds of newsreaders, things that I don't even consider to be Google Reader alternatives, but that might be a good fit for your own newsreading style.
There are desktop and mobile RSS readers without pervasive sync, like netnewswire, vienna, rss owl. There are news readers/magazines with strong social elements where RSS may play a role, like Flipboard, Prismatic, Zite, Rolio, eldon reader, pushping or even Google Plus.
Integration
If you use feed readers on a variety of devices, keeping those in sync can be painful. In that case, you really need some sort of online service with decent sync capability. You might not even be content with a first-party sync -- for instance, even if Pulp syncs well over iPad and Mac, can you get to your news on an Android phone? What about on your mother's aging Windows machine? If these are important, then you need to see who has a solid API, and which APIs seem like they're getting the most support from RSS Readers.
For instance, if we look at some of the RSS Readers I use, Reeder already supports Google Reader, Fever and Feedbin, and will be getting Feed Wrangler support soon, I believe.
Another popular iOS reader app, Mr. Reader supports Feedbin, Feed Wrangler, Fever, BazQux and FeedHQ.
Looking at these two alone, it looks like Fever, Feedbin and Feed Wrangler are current leaders in terms of being a central sync point. Feedly would definitely like to be on this list, but we'll see if they succeed.
Advice
First and foremost, if you're still using Google Reader, export your feeds (OPML format, probably). Google will probably do this on your behalf when they turn off Reader, but you're better off making sure by doing it yourself.
Secondly, accept that you're in for some transition pains. None of the alternatives is exactly like Google Reader, there are tradeoffs everywhere, and there will probably continue to be some growing pains. You're in for some painful disruption, but on the other side of that disruption is the opportunity for something better.
Ultimately, I belive that Google Reader's passing will be good for the world of RSS. It will let a bunch of promising new services take its place, none of which will be as dominant as reader, but the resulting variety and competition will probably be better for most users.
As Marco Arment put it:
It may suck in the interim before great alternatives mature and become widely supported, but in the long run, trust me: this is excellent news.
In the meantime, since you're just getting out of a long relationship, maybe it's time to play the field. Try a few of the more appealing alternatives with some subset of your feed reading. Try and get a sense for what matters to you and what's out there. Take some time to see who's really interested in you and your needs. Given some time and perspective, you'll be able to make a better choice about which product you want to marry next.
If you want something free, then give Yoleo or Feedly a try. If your needs are small, then maybe a free NewsBlur account will work for you. If you're somewhat technical, you could consider hosting a Fever instance.
On the other hand, if you're ready to spend some money, you might want to try FeedWrangler, Feedbin or NewsBlur.
If having an API is critical for supporting your client of choice, look at the clients you want to use and see if they support Feedbin, NewsBlur, FeedWrangler, Feedly or Fever.
You could also digest the opinions of others. They didn't really help me, but perhaps you'll be more lucky:
And Me?
For myself, I'm probably going to play the field. I'll give Feedly and Yoleo a try, maybe set up a Fever instance, and consider trying at least one of Feed Wrangler and Feedbin.
In order to keep myself sane on the sync front, I'll probably be cutting down each of those to some subset of my total feed list, so that I can use each one for a different set of feeds.
I'll be watching some of the ones I haven't tried for progress, and keeping my eye open for for promising new entrants.
And I'll let you know how it goes.